A Bloody day in Dhaka City in Bangladesh
Heavy rain + Problem in drainage systems + and slaughtering animals in the streets = Knee-high-deep of blood flood in the city..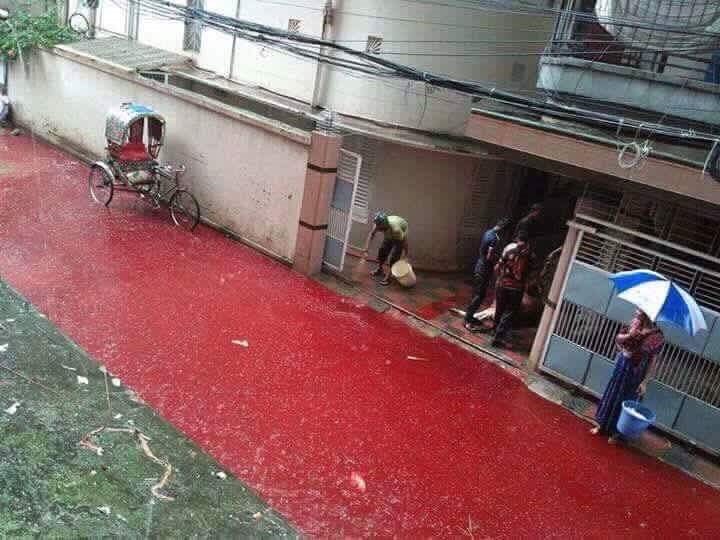 Sept.13,2016 in Dhaka City Bangladesh-Every year they celebrate Eid al-Adha, also called the "Sacrifice Feast". but this year is a bit like Nile River in blood thousand of years ago. The knee-high-deep blood flood was the result of heavy rain, drainage problem in the in the city, and the animal slaughter or in other word "sacrifice".
They started sacrificing as early as 7am in the morning during heavy rain in the city.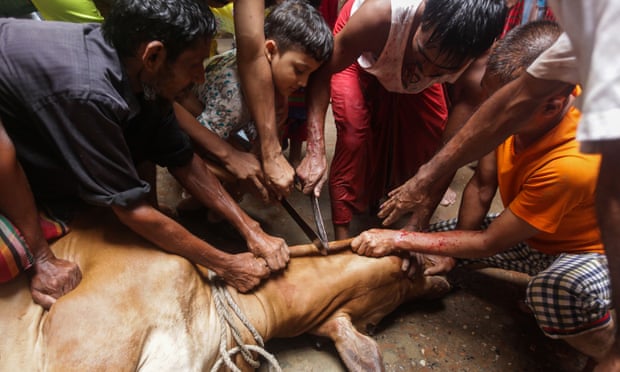 The Two City Corporation are in charge in the cleaning the waste(blood) in the streets but failed to do their duties according to some of the residence in the City of Dhaka. The corporation has designated place for people to slaughter (sacrifice) their cows in Eid al-Adha. But it was last year. This year they did not announce where is the new slaughterhouse. So participant got confused and just killed the poor animals in the streets of Dhaka.
"We are still working to solve this issue"-Khandker Millatul Islam Deputy Chief of Dhaka South City Corp,.
"We have already ordered Maniknagar Wasa Pump to start working, so we are hoping that very soon the water logging problem will be solve"-Khandker added.
I think this will not happen in the Philippines in the future coz we all love "Dinuguan". Except to INC and Muslims. Peace