Impressive 10-Year Old Girl With Impeccable Intelligence. Meet Ellysse Who Can Solve Mathematical Equation & Read A Book Upside Down With A Blindfold.
-She can answer two-digit multiplication without flaws, complete a puzzle piece, and read a book upside down with a blindfold.
-Ellysse Jeniah Tabaldo is a 10-year old public school student who activated her interbrain or midbrain a couple or 2 years ago.
-She is part of the Mind Guru class who focused on midbrain activation.
-Watch how Ellysse does these things.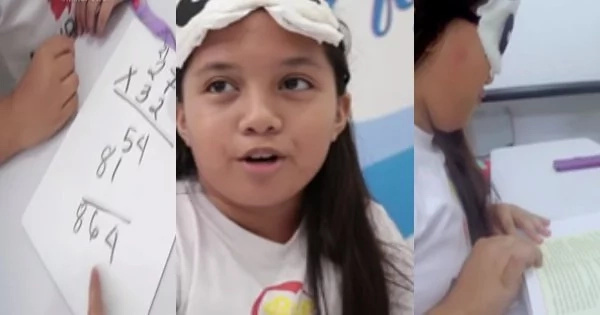 Ellysse can solve a two-digit multiplication equation without seeing the numbers. She was answering the mathematical equations without seeing the numbers as she was in a blindfold. So, it would be impossible for her to solve the equation correctly without any mistake, but she did.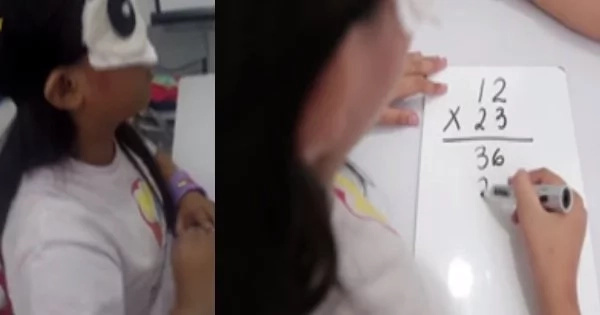 However, the 10-year old girl was able to solve the equation perfectly. She can also read the book upside down. What's special about it? She can do it while she is wearing a blindfold.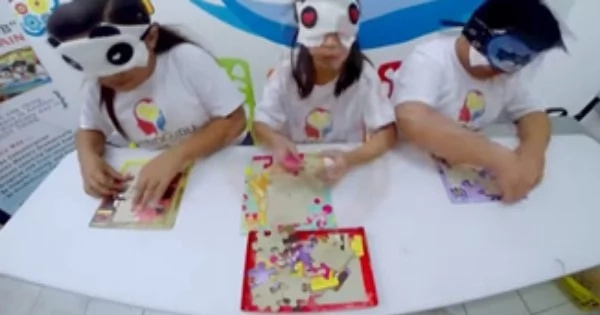 Here, Ellysse is joined with her friends on Mind Guru class. It was mentioned in the Front Row interview of GMA News team that Ellysse had her midbrain activated 2 years ago.
source: kami